We decided that renting a car and driving ourselves whenever and wherever we pleased was the best choice of transportation for the type of trip we were planning.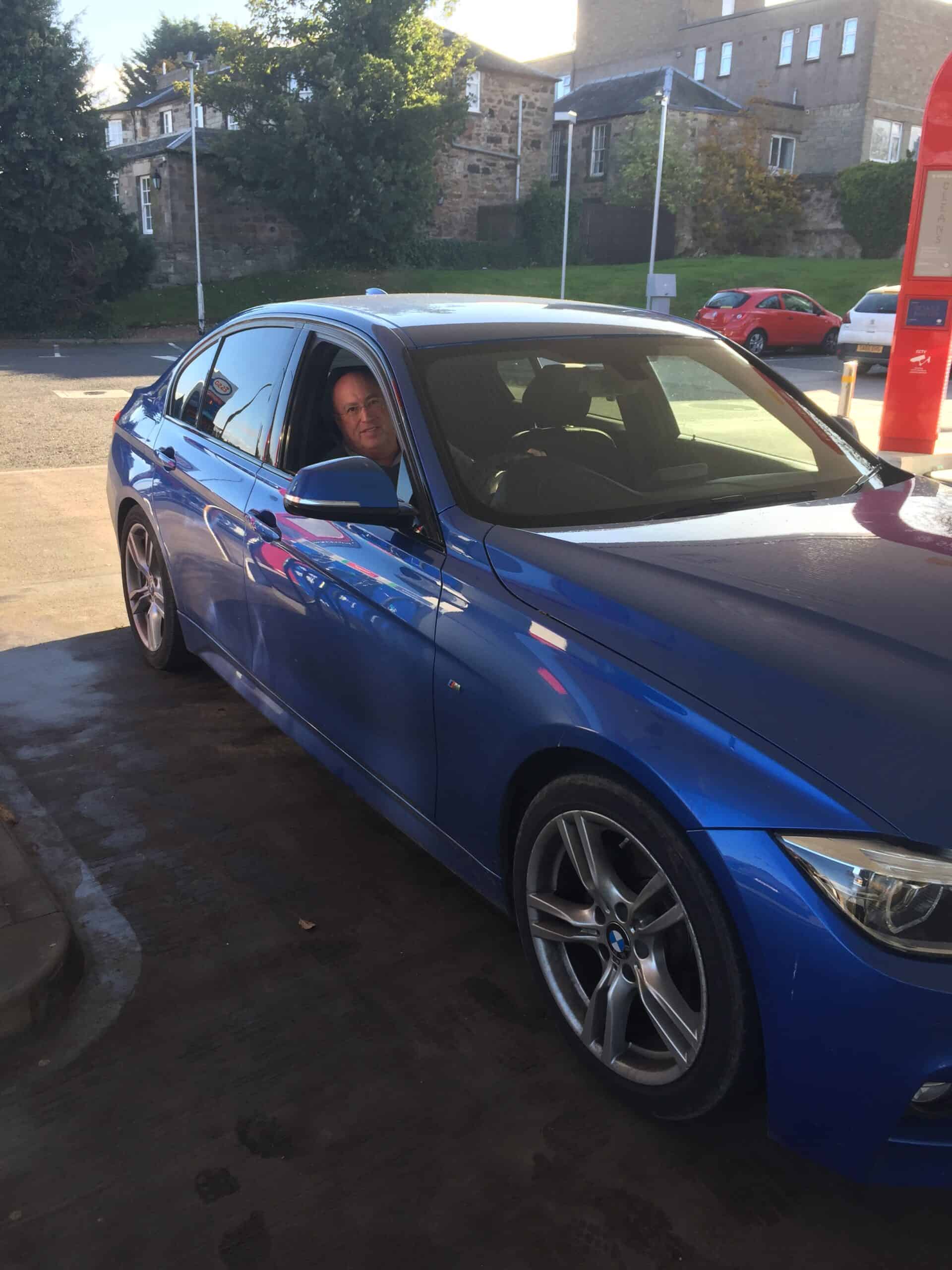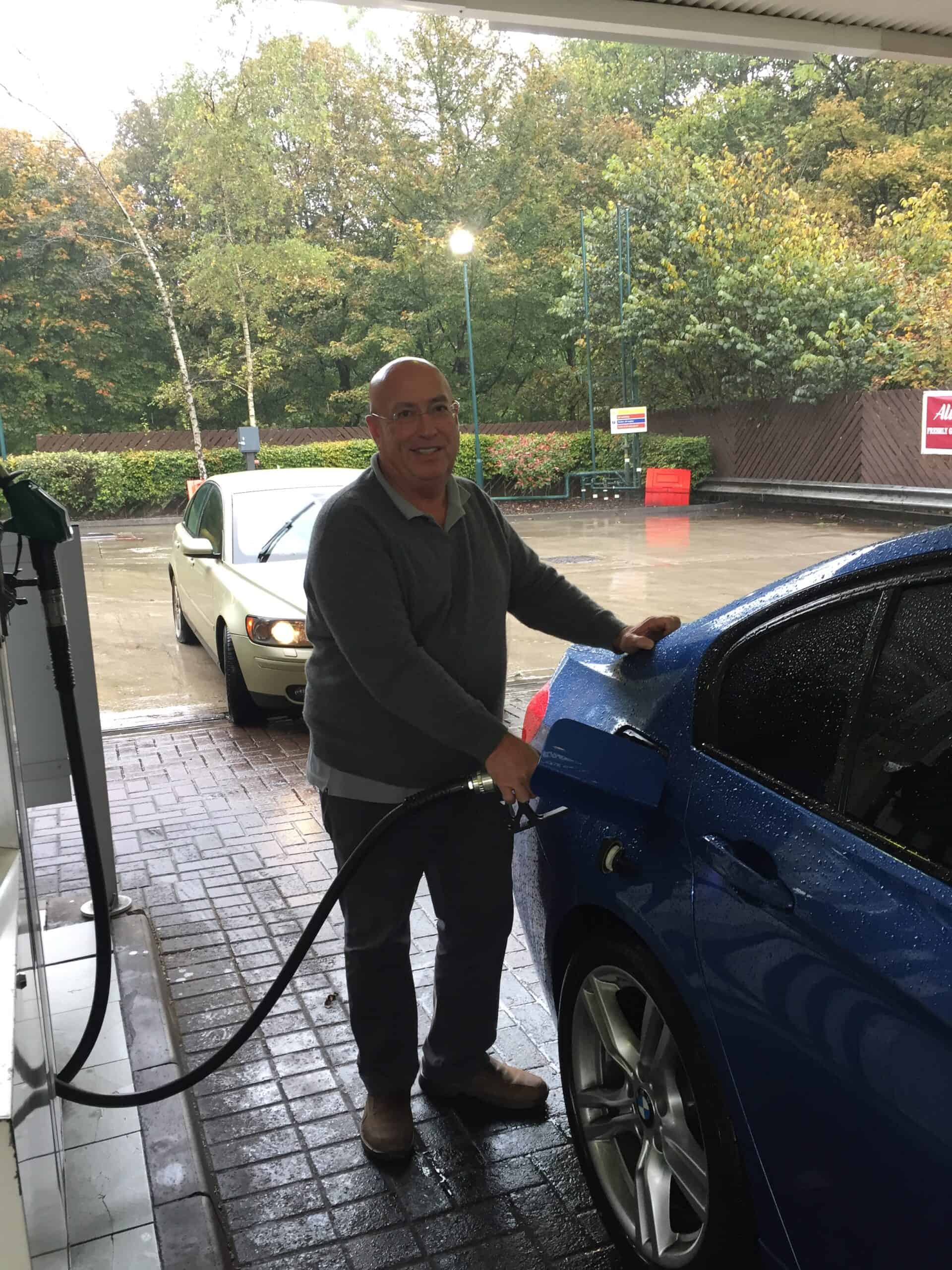 Cars always need gas. This BMW got terrific gas mileage. We drove all the way from London to Edinburgh on one tank!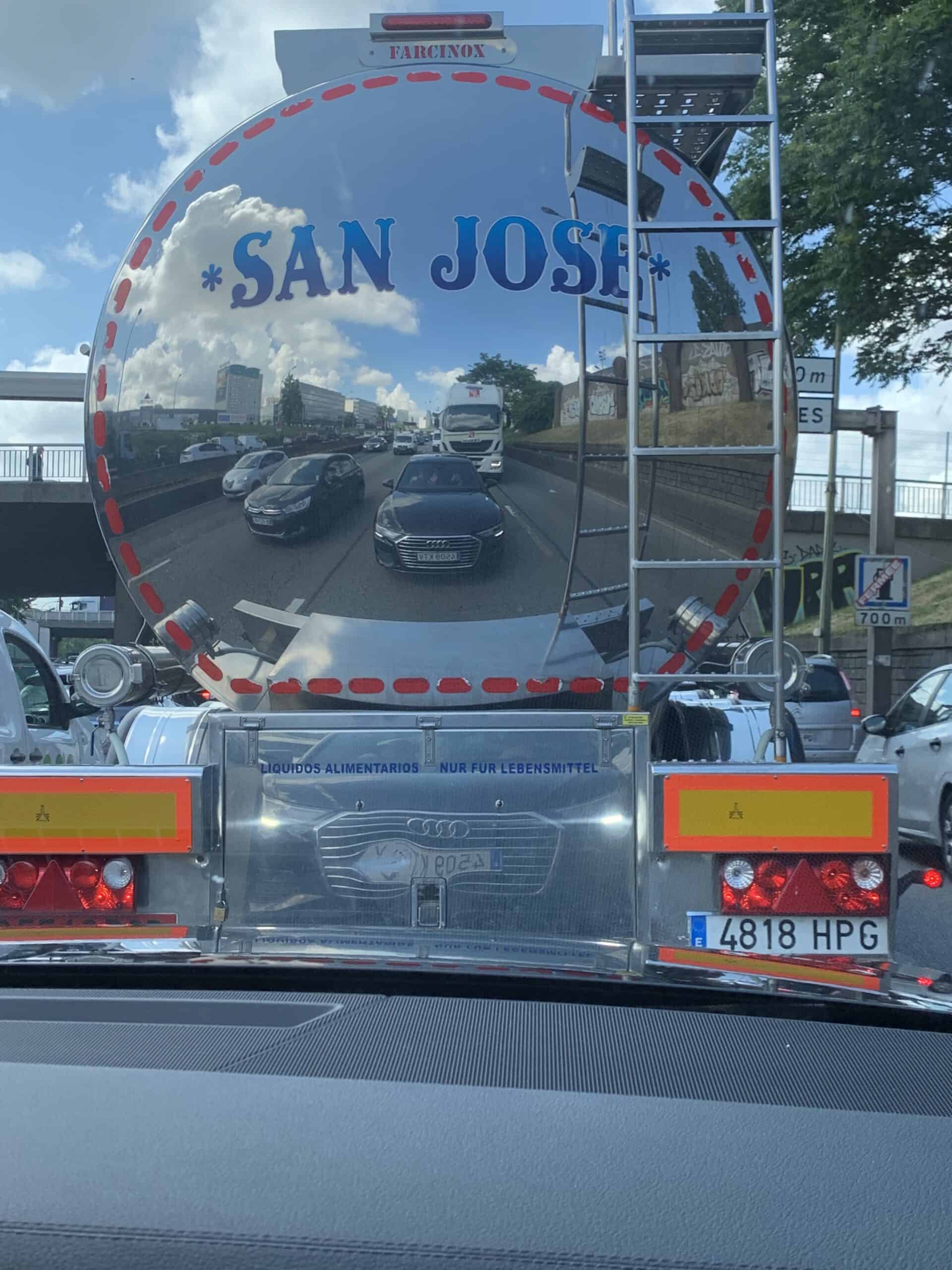 Paris traffic was insane! That is a picture of us reflected off of the tanker in front of us in the black Audi we rented. It took a long time to get to Chartres.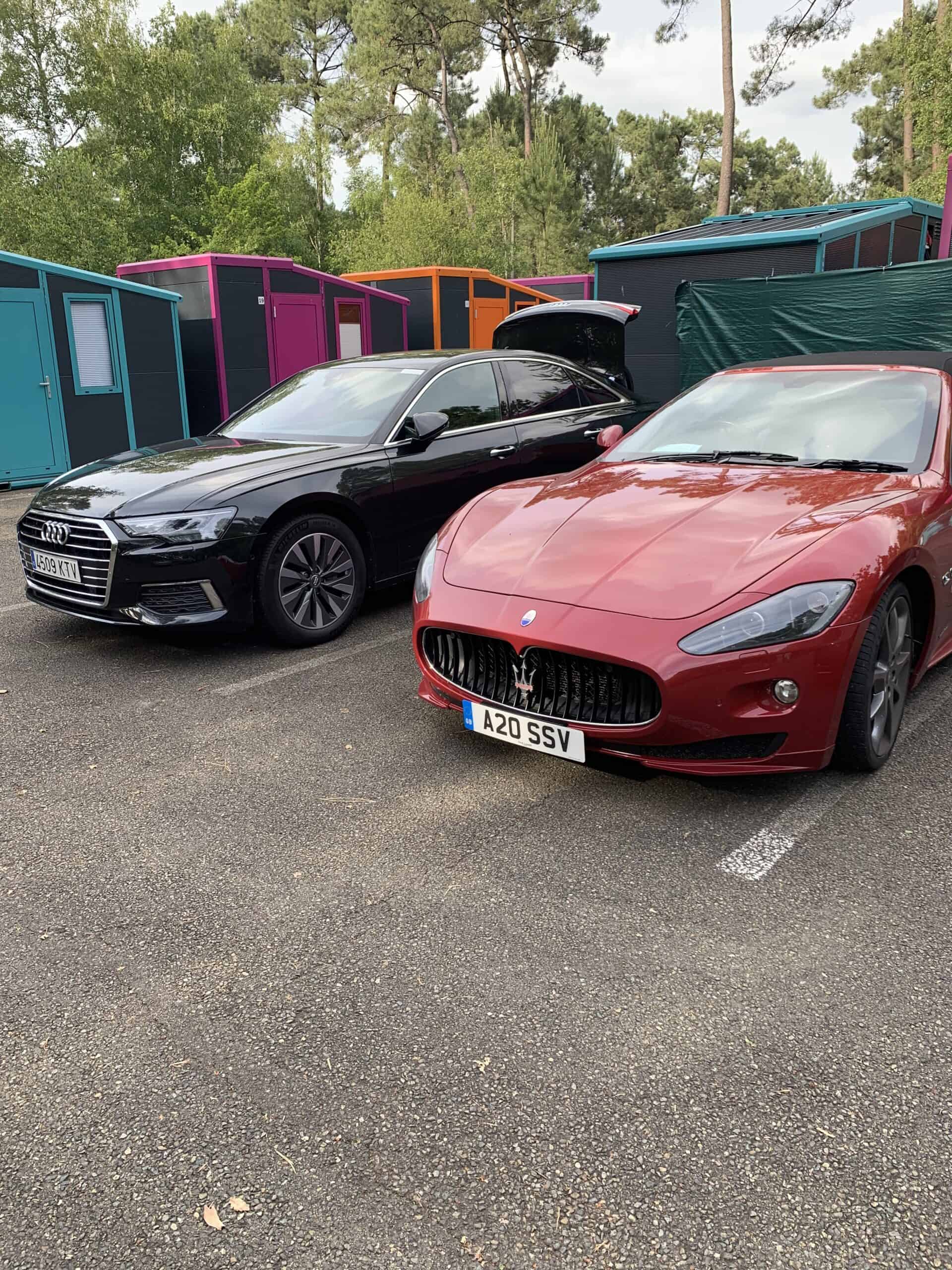 At Lemans, the Audi held its own with its parking mate. Well, kind of.

When you want to exlore a country for 30 days or more
When we were considering a trip to the British isles, we knew that public transportation was not going to conveniently get us to the places we wanted to visit. It's not that it couldn't be done. It's just more difficult. For instance: there were many sights we wanted to see that would only take an hour or two then we would move on to the next stop. How would we manage our luggage at each stop? We were planning an extended stay. We try our best to travel light but we were necessarily going to need more than one suitcase. Large train stations have storage lockers. Smaller stations are not as well equipped. Where would we be able to store our bags all along the way? In very large cities such as Rome, there are not lockers, but one big area where your bags are left at a counter to be handled and stored by station employees. The long  queues at both the drop-off and pick-up points can be time consuming. These types of delays must be factored in. The other issue is schedules. We would be at the mercy of train and bus schedules. It is frustrating having to sit in a station for hours waiting for your next connection. Or having to get up at 4:00 AM to catch the only train going to your next stop. Public  transportation is not the most efficient or sometimes the most economical to use. Train tickets can be hundreds of euros depending on distance, routes and seating area.
Having your own car has its problems. We got into our first rental in London. This is not a friendly place to learn how to drive on the wrong side of the road from the wrong side of the car. We crisscrossed the Thames river more than twice looking for, and missing, turns. Frustration quickly settled in when we ran into street construction downtown causing extended delays. We encountered heavy traffic and construction in many areas, not just in London. In addition when booking hotels parking for the car becomes a major consideration. Old countries and small towns were not built to accommodate large numbers of cars. Locating accommodations with parking near places you want to visit can be challenging. Many times the parking areas are better suited to Smart Cars and Fiat Pandas rather than the touring-sized car we rented. It can be difficult finding a suitable parking space even in the hotel's private lot or garage. Parking is usually an additional cost, as well. It can be costly. Upwards of €50.00 a day in some places.
In short there are pluses and minuses to having a car. However, we liked traveling throughout England by car very much. So much so that we rented a car to travel throughout southern France for our next trip. There were times when the car afforded us the ability to change our plans on the fly and see places that would have been impossible to get to without our own transportation. The wonderful  experiences we had with a car lead us to believe that having our own car, capable of comfortable and stylish long-distance touring, was what we wanted. The quest for such a car lead us to the Alpina. 
"Everything in life is somewhere else, and you get there in a car."

– E. B. White