We took a little getaway. We left our flat across from the beach, fired up Rolland, and drove 50 minutes west into the Valle dell'Avello, Parco Nazionale della Majella.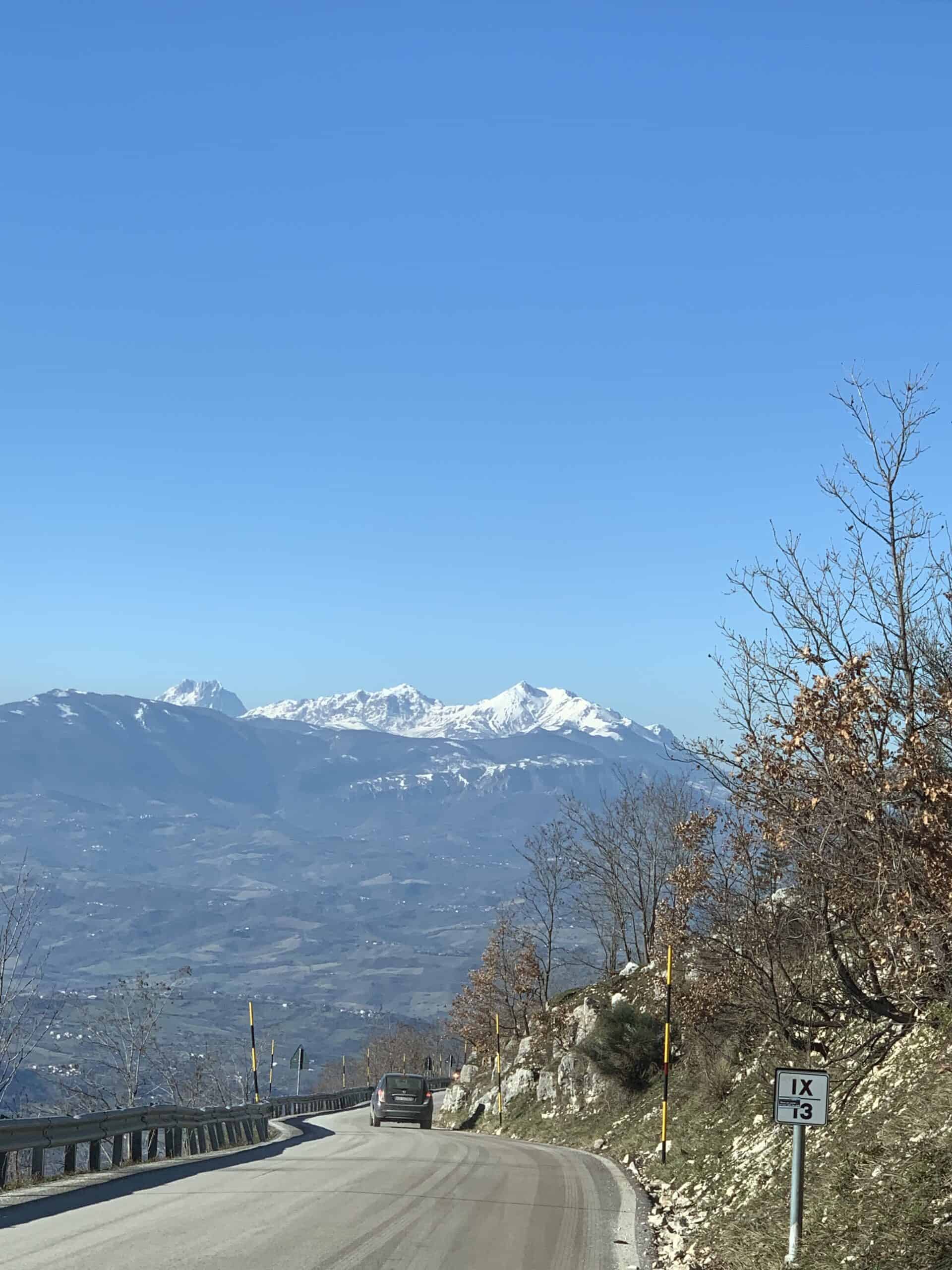 Steve:
I got to stomp it on a wee stretch of autostrada then practice my paddle shifting skills on one long, narrow spaghetti road up into the mountains of Abruzzo.
Dawn:
We only made one wrong turn!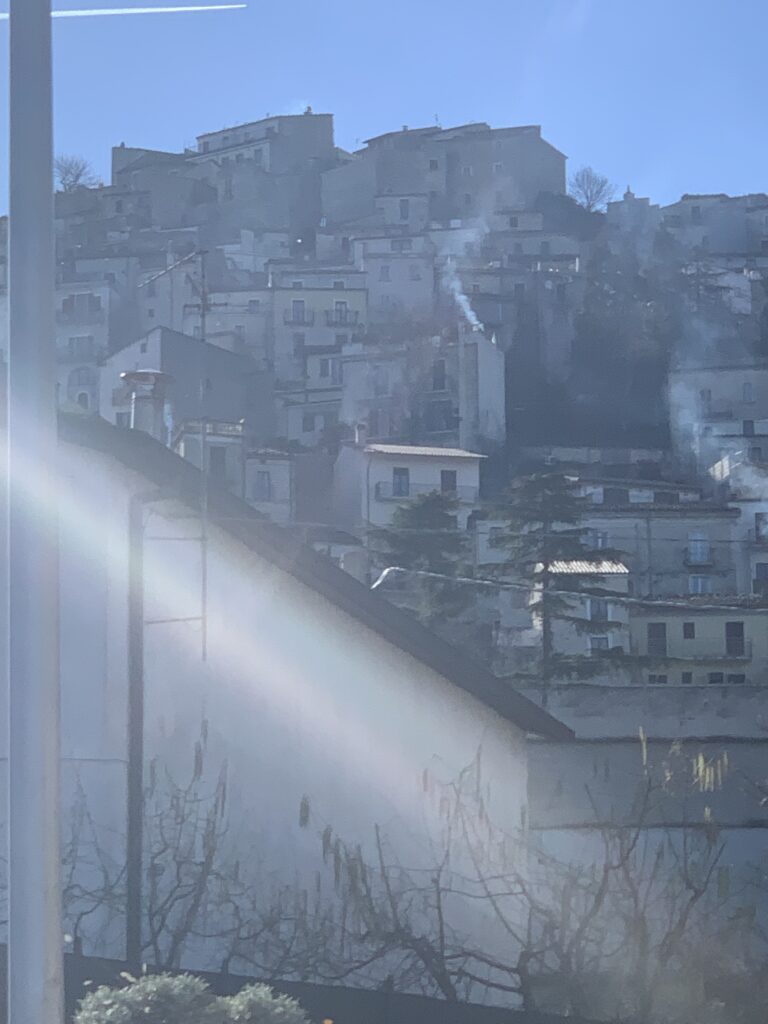 Art shot – The sun was so intense I couldn't see anything. Not bad.
Dawn:
It was a sudden and dramatic taste of Colorado to be surrounded by snow and then above the treeline. Especially since it took only an hour to get there! The mountains in the Majella National Park range in elevation from 6302 ft. to 9163 ft.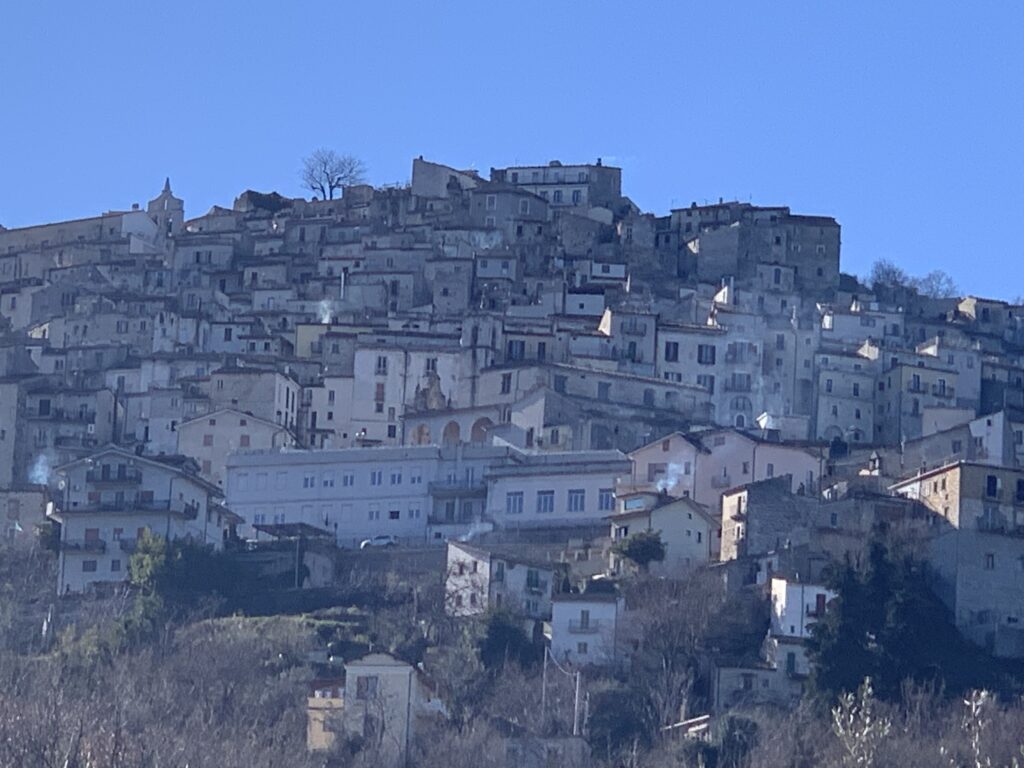 Hanging off a hill – We are constantly impressed with Italians and their ability to build on top of the tallest crags.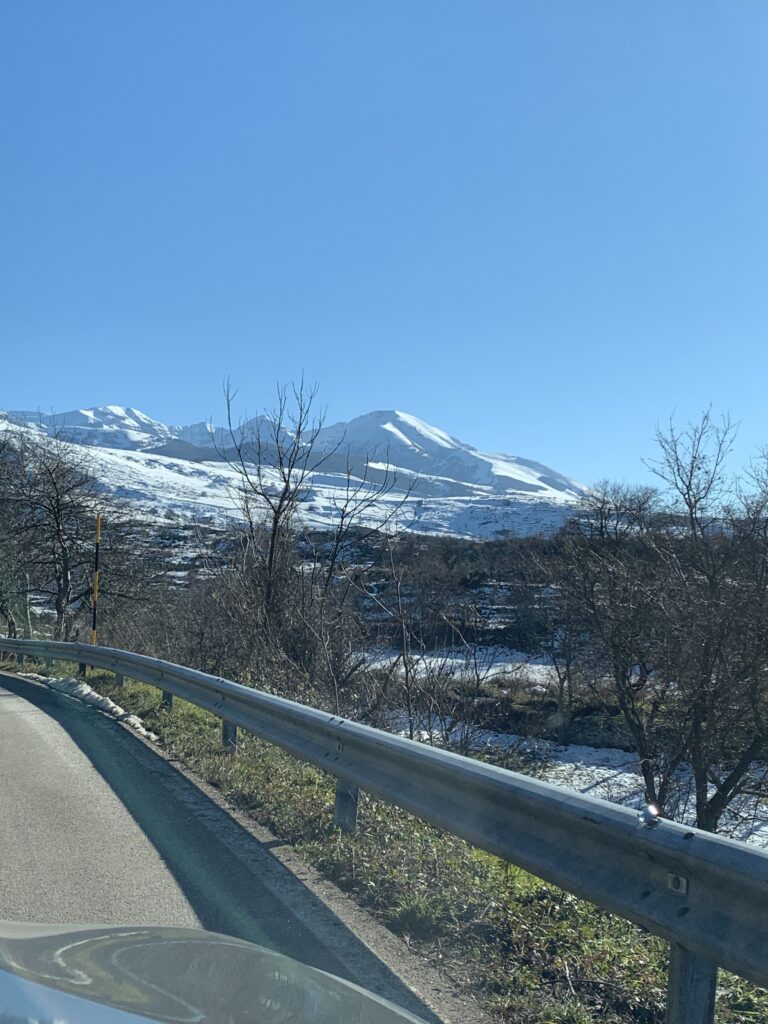 The tallest peak – We can see this peak all the way from Pescara.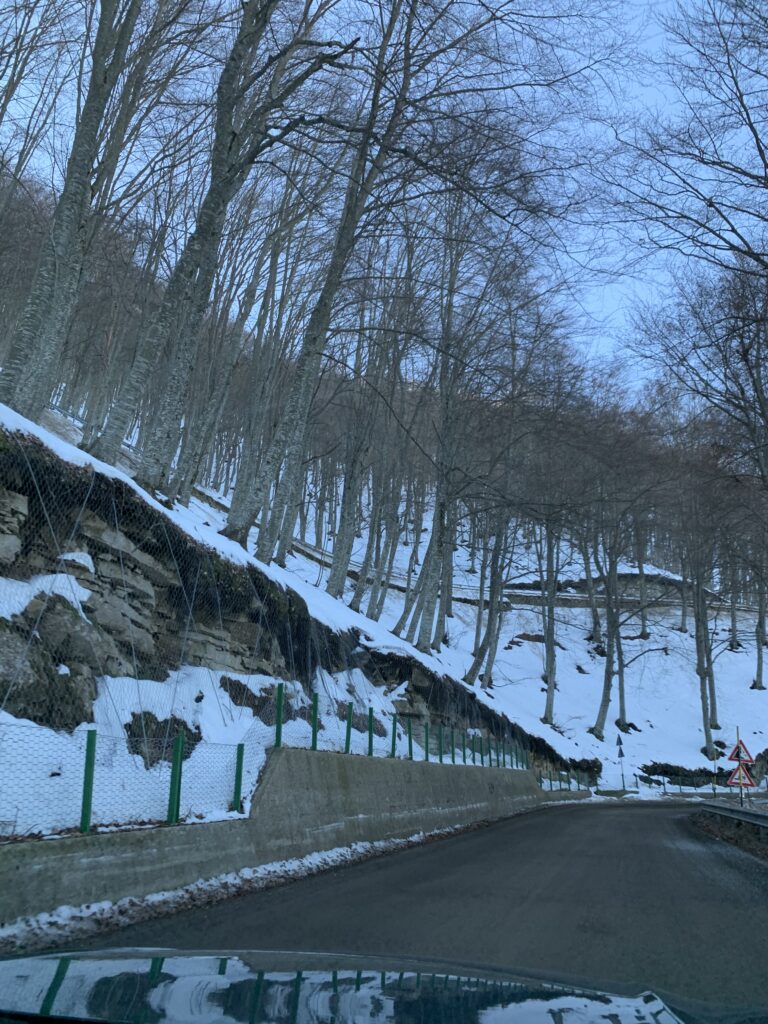 Winter in the forest – Serene and still on the drive up.
Steve:
We were a little hesitant to continue driving when the road turned into the parking lot for a ski area. We bagged the drive and hike up to the falls when we saw the unplowed road was closed.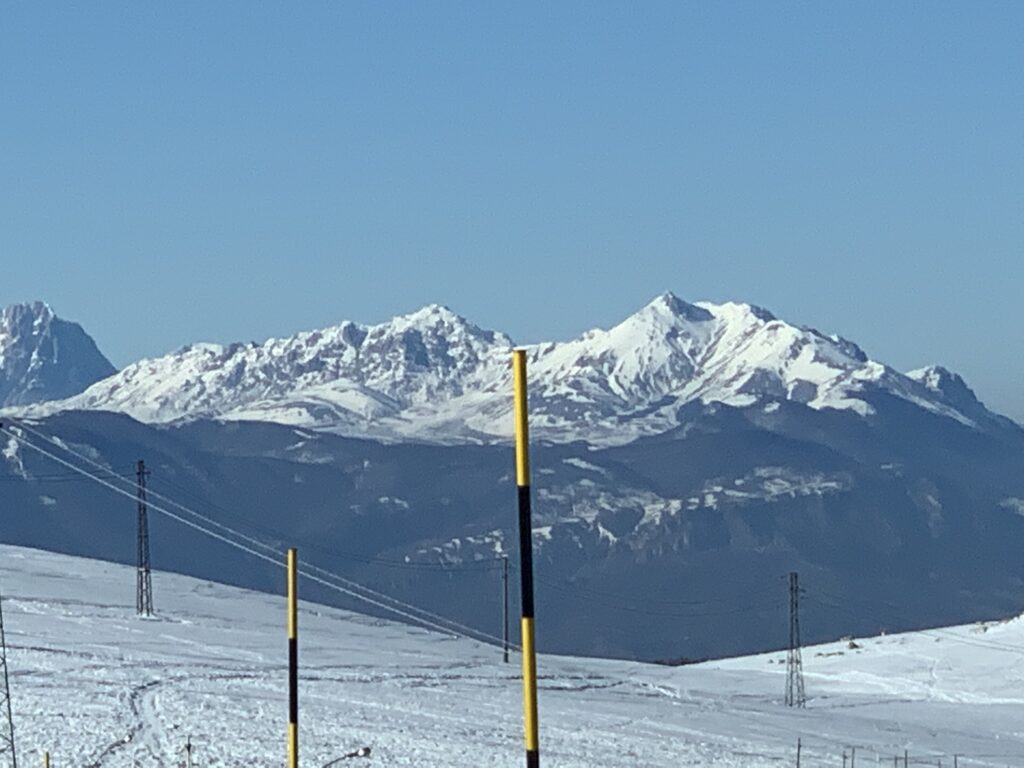 Closer to the top – Multiple twists and turns lead up closer to our goal.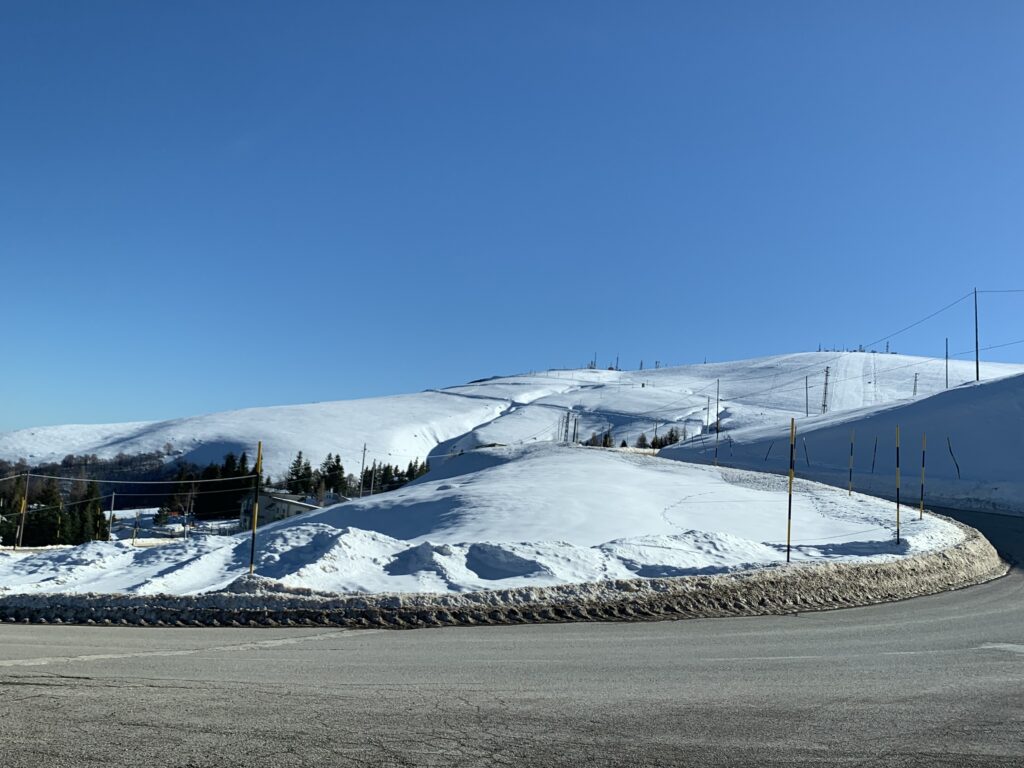 At the top – There is a ski area up here!
Dawn:
Experienced travelers are adaptable, changing plans on the fly is how we do it. It did give us an lucky chance to see the Adriatic from the mountain. A completely different perspective of where we live.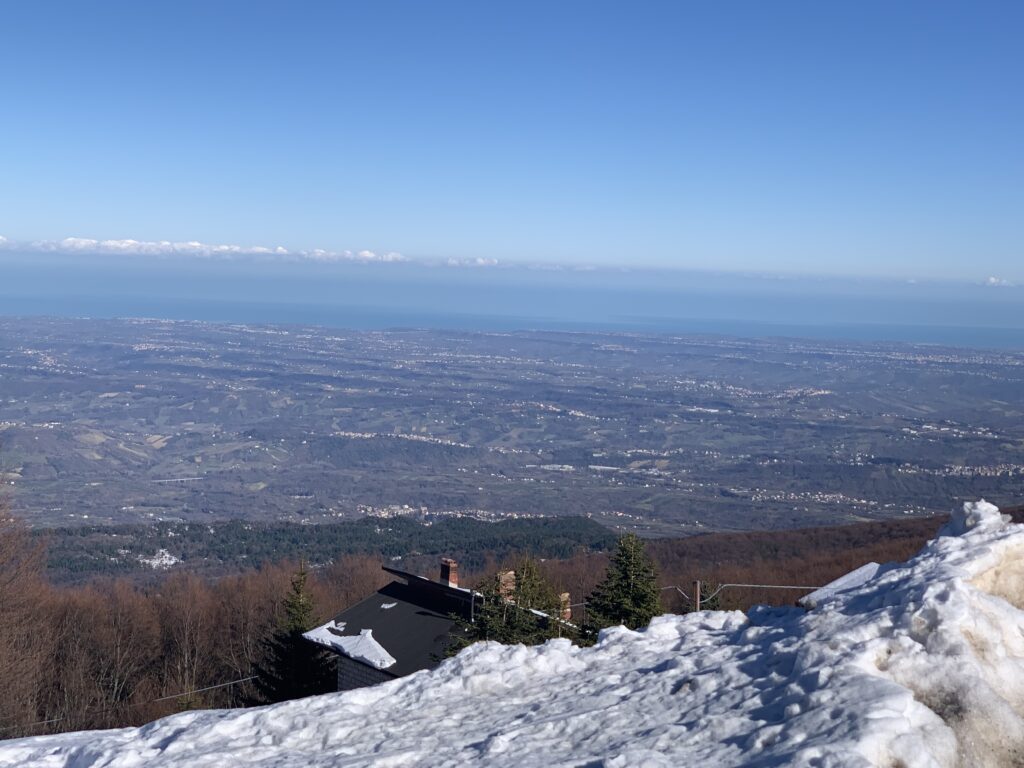 It did get a little hairy on the drive back down. The "mountain road" suddenly became a 1-1/2 lane through the tiny little city, Lettomanoppello!
Soon we were on a road we know well back to Pescara.
It was a good day.