Well, we made it. What was supposed to be an 8 hour drive turned into a 10+ hour drive because of construction and what we suspect was a pretty messy accident. Fog had accompanied us from Rimini all the way to Monaco.
Travel is always a challenge. At least in a car missed connections aren't a concern. Usually they are a gift.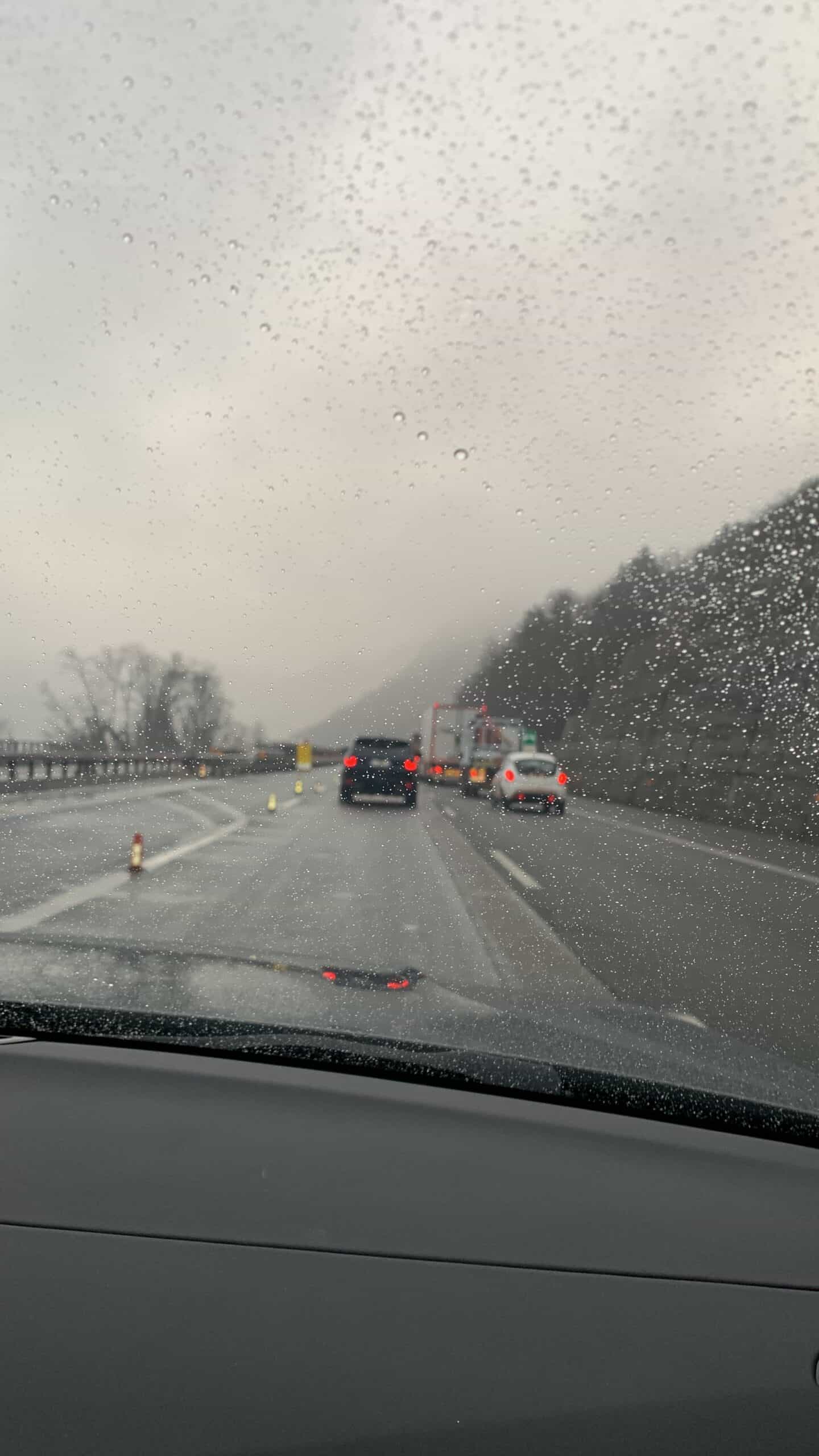 Dawn:
Steve's driving skills were put to the test once we arrived in Monte Carlo. As usual, or so it seems, the guidance system, Rollwronga, screws up at the last minute. Before we knew it, we were trying to maneuver Rolland through tiny streets and switchbacks in the outskirts of the city made for donkey carts and foot traffic. Fortunately, a friendly lady, clad in mink, and her small dog crossed the street and gave us directions … in French.
Steve:
Luckily, I remembered the French words for right and left. And, my night vision is much better now. Rolland's laser lights are superb at lighting up the dark, hazy night. We finally made it down to the hotel.
Dawn:
We were both fried by the time all the hotel staff approached the car. Having someone manage all the luggage and the parking is the best way to end a exhausting drive.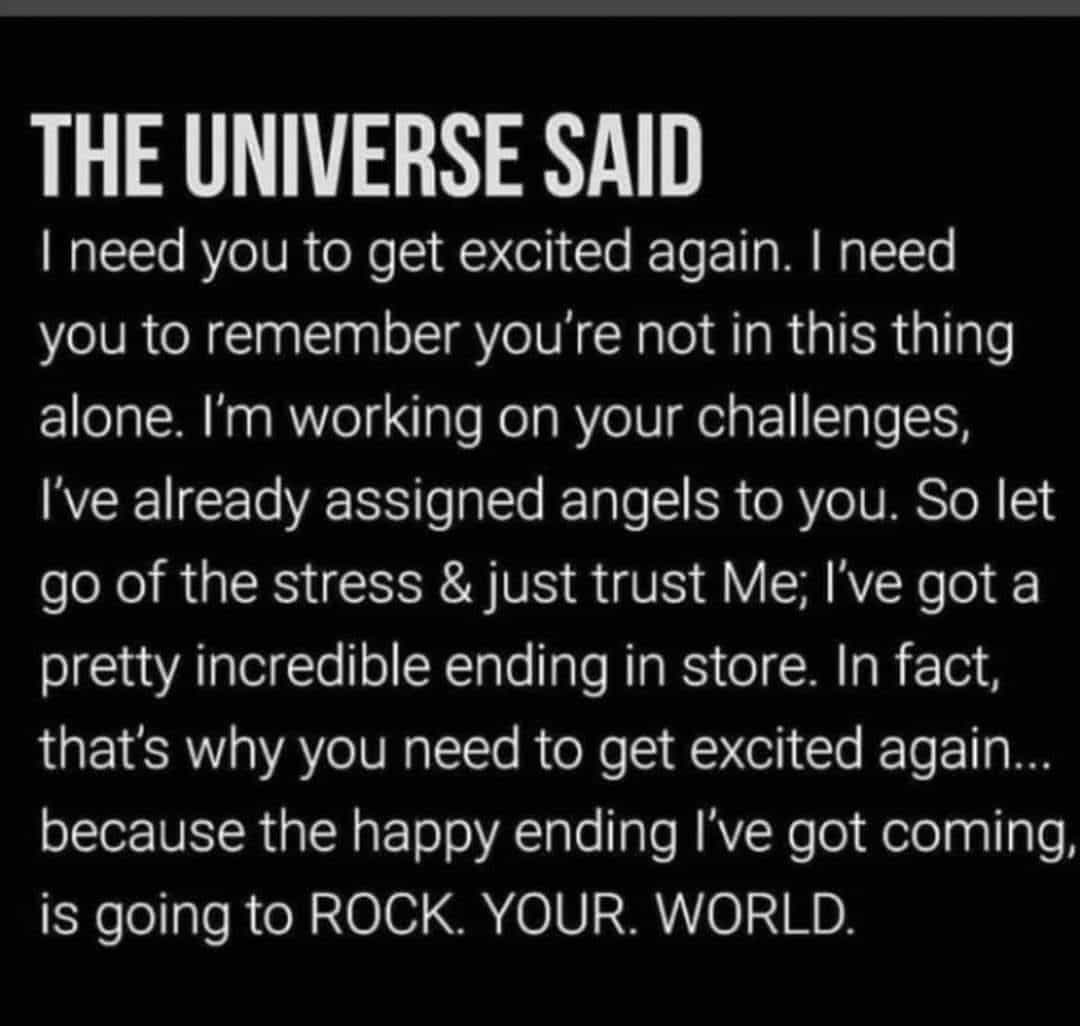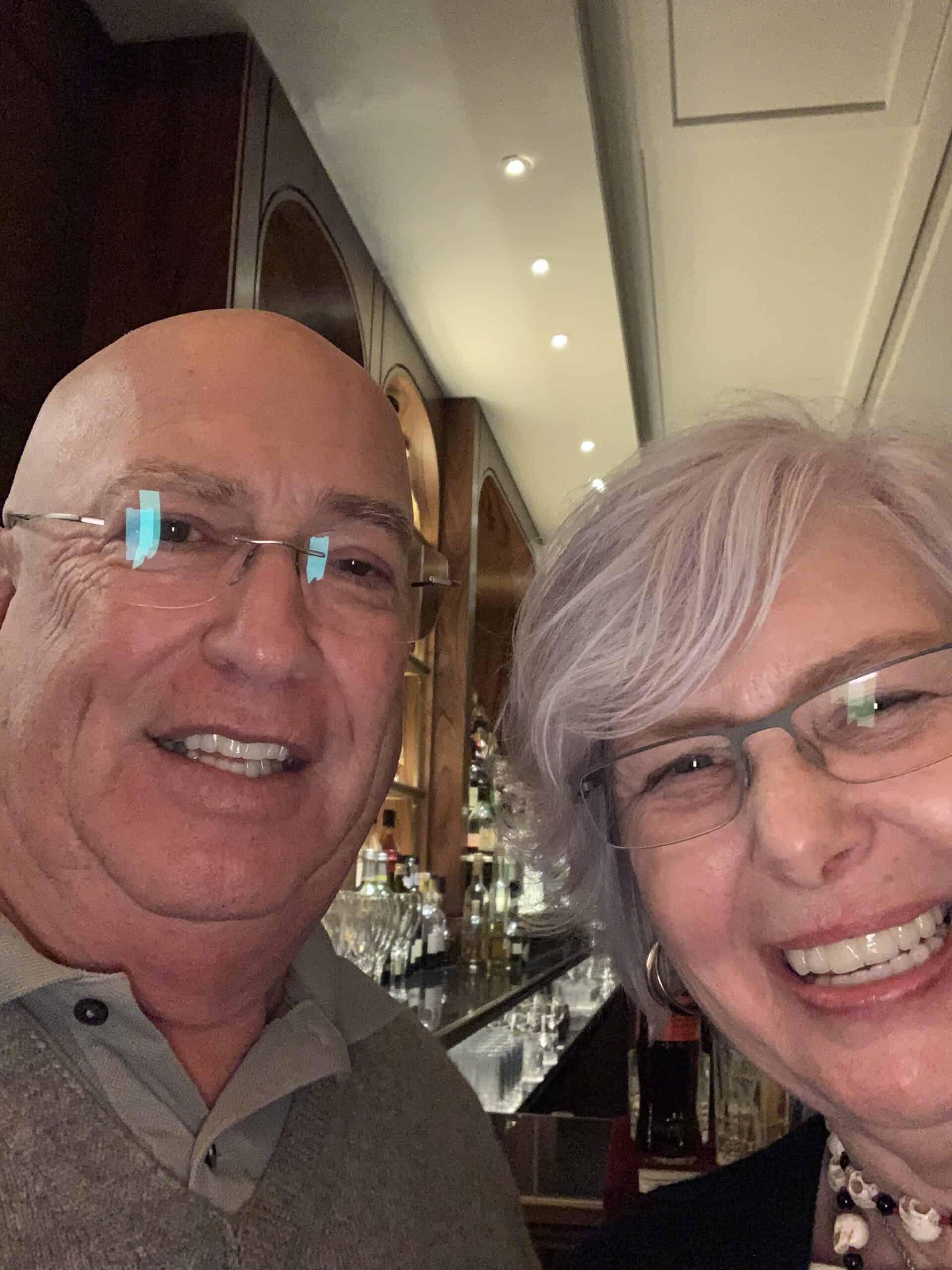 Dawn:
​My birthday started a little late – we managed to make it just in time for breakfast. European buffets have changed drastically since the two year episode that shall not be named. Now we are roped off from the food selections and have to point out what we want to staff who fill the plates. They always seem to give you more food than you could ever eat. That being said, the fresh salmon and avocado was a treat with my scrambled eggs. Steve chose eggs benedict …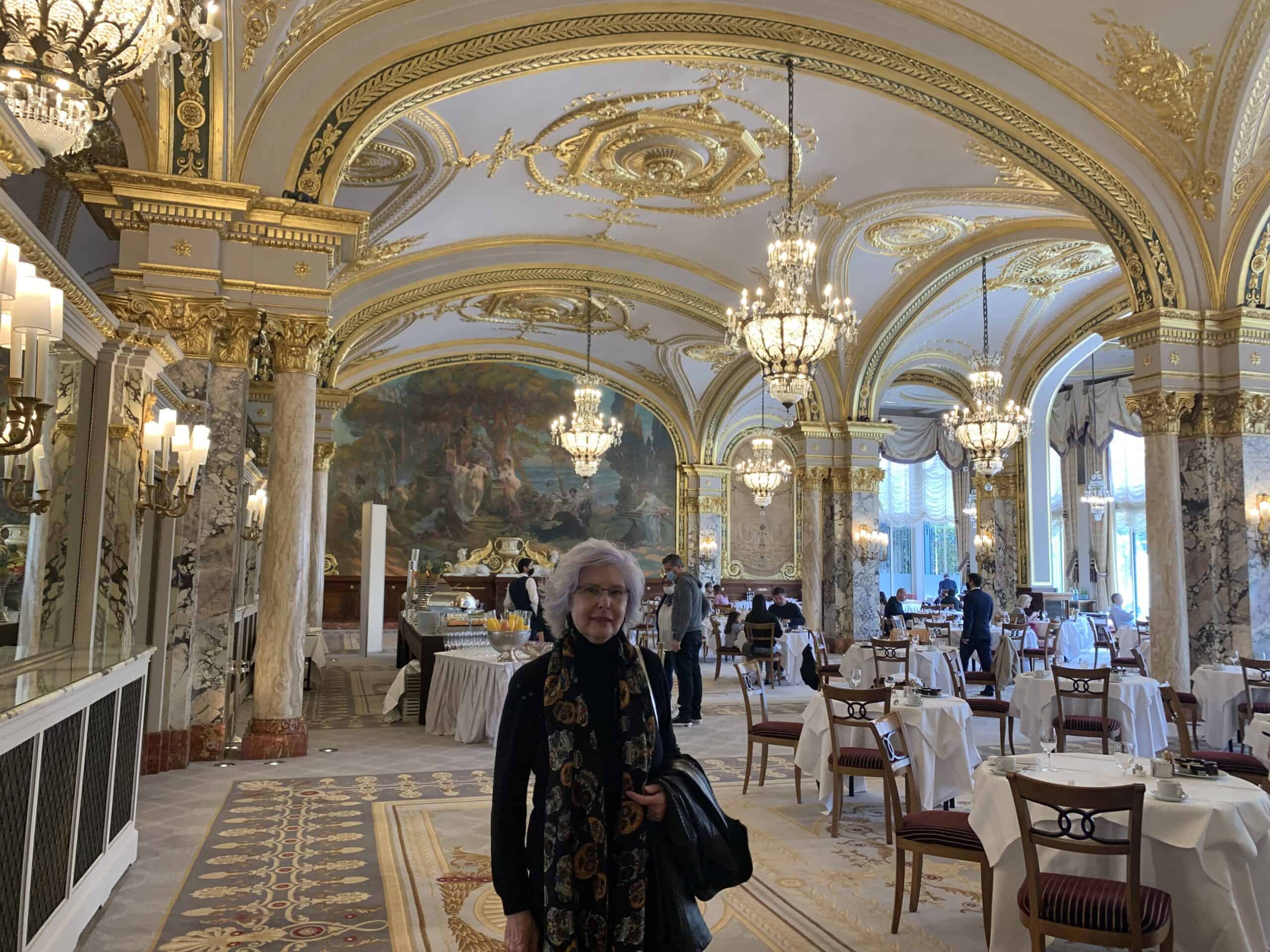 The Hotel de Paris remodeled since we were here a few years ago. Their breakfast area is sublime.
Steve:
​I haven't had any eggs benedict for a very long time. I asked the waiter if it was available, he said certainly. Would you like that with ham or salmon? Since I would be finishing Dawn's salmon and avocado plate, I chose ham. The dish arrived. It looked nice; the holandaise was tasty and the eggs were perfectly done but below that there were tiny cubes of ham! And what is normally an English muffin was some sort of bread wafer. Dawn had also ordered a side order of bacon which was so undercooked it scared her. So I used some of the bacon to compliment my somewhat disappointing ham layer.
Dawn:
​​After we had more stout coffee, the waiter arrived with an apple tart which had a candle in it. His eyes were smiling as he sang Happy Birthday through his mask. What a treat to start the day.
Steve:
​We decided we would stroll over to the Metropole Shopping Center, which is along a street that is part of Monaco's Grand Prix track – it is just around the corner from the infamous hairpin corner. This shopping center has a Davidoff cigar store. Our first stop was for some stogie buying.
Dawn:
​​​We discovered they have a Sephora. After two + years of lockdown, some of my makeup products were funky and had to be replaced. We spoke with a very nice British Lady who helped me make a decision. Then they sang Happy Birthday, too!
Steve:
​I told them what a special day it was …
Dawn:
​​​​After that we wandered about a bit. It was an incredible feeling to be out in public again! When I saw a beauty salon, I considered getting a haircut.
Steve:
​She hadn't had her hair cut since October because of all the restrictions. I told her to ask if she could get in for a trim.
Dawn:
​​​​​They were able to take me right away! I have decided to let my hair grow longer. The Beautician trimmed and snipped and thinned out my hair. She did a fabulous job! When I told her that she had done a fantastic job and I considered it my birthday treat, she said her best friend's birthday was today, too! Coincidence and synchronicity.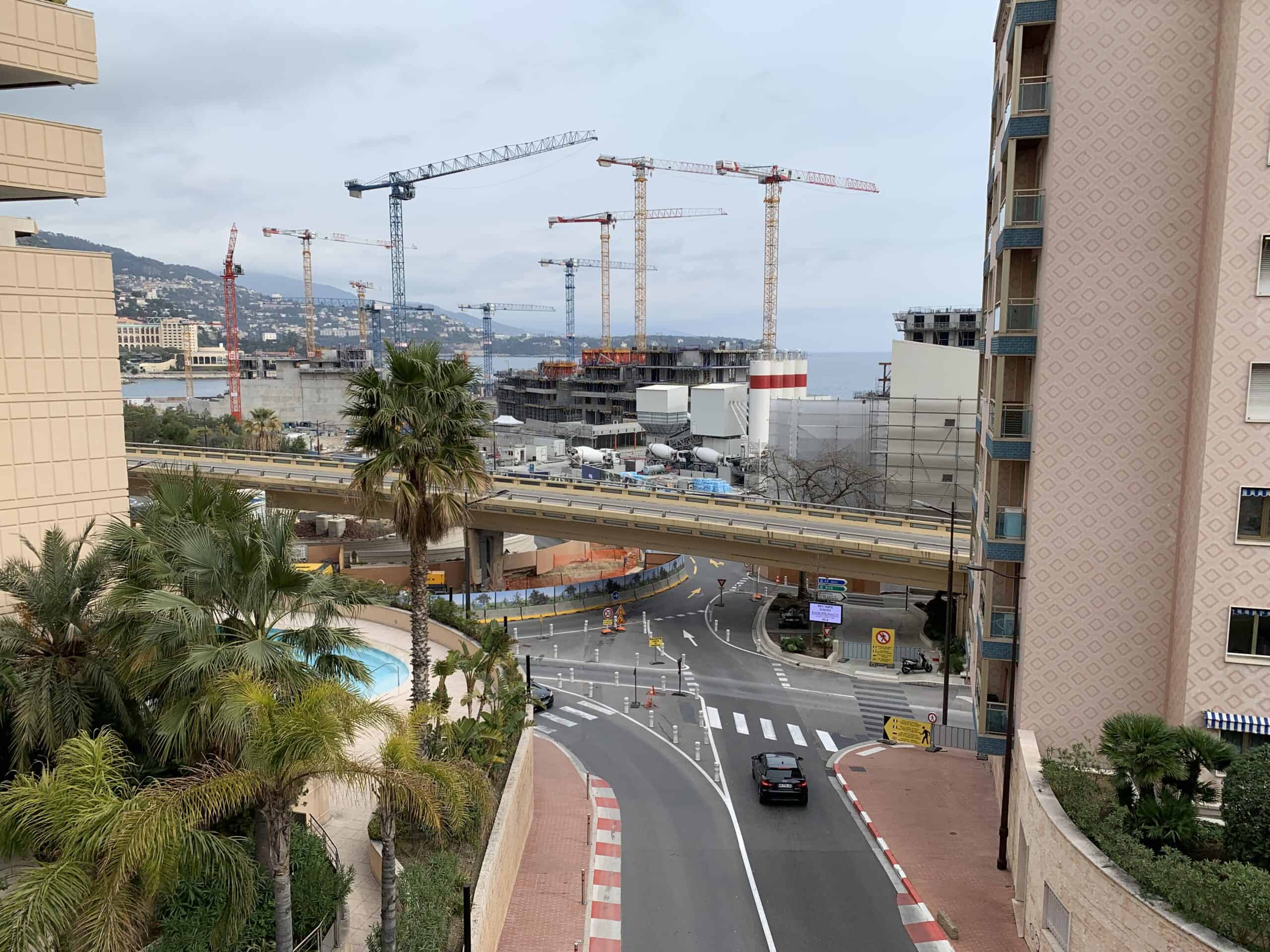 Extending the city limits into the bay with ultra expensive apartments.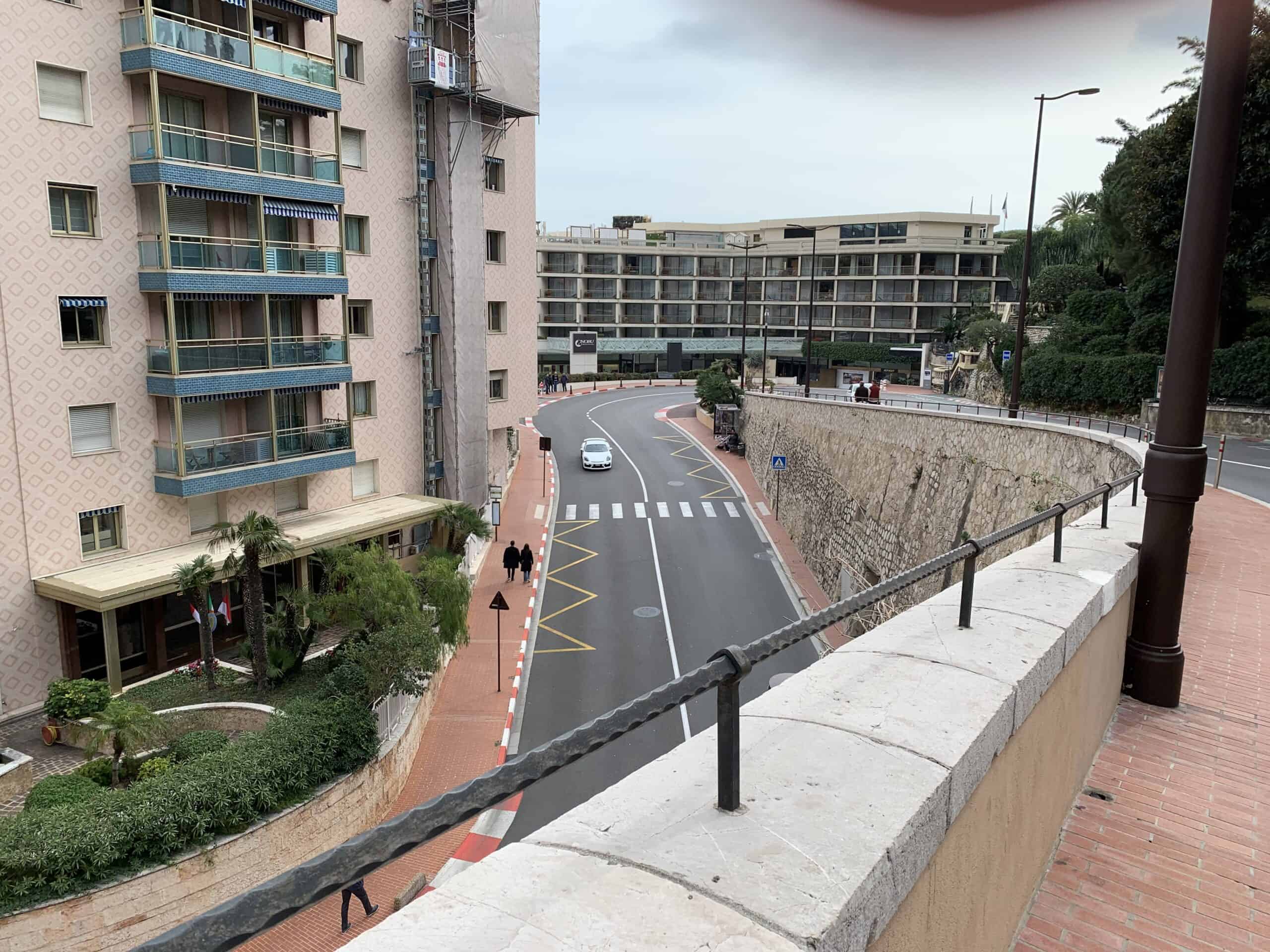 Aproaching the hairpin curve.
Steve:
We walked along the hairpin back up to the hotel. Our travel muscles are woefully atrophied and we needed a cigar break then a nap. While we were out on the patio enjoying the view (and a fine cigar) we heard a knock on the sliding glass door. It was Roberto with a surprise birthday cake! We told him we had dinner and dessert sorted for that evening, so he promised to keep it in the fridge for the next day. The service and staff are wonderful here at the Hotel de Paris.
Dawn:
​​​​​Getting ready for a Five Star dining experience was our post nap mission. We had enough time to stop at the bar downstairs for an aperitivo. I had a delightful nonalcoholic apple and assorted fruits drink that was very tasty. It set the stage for what was to come.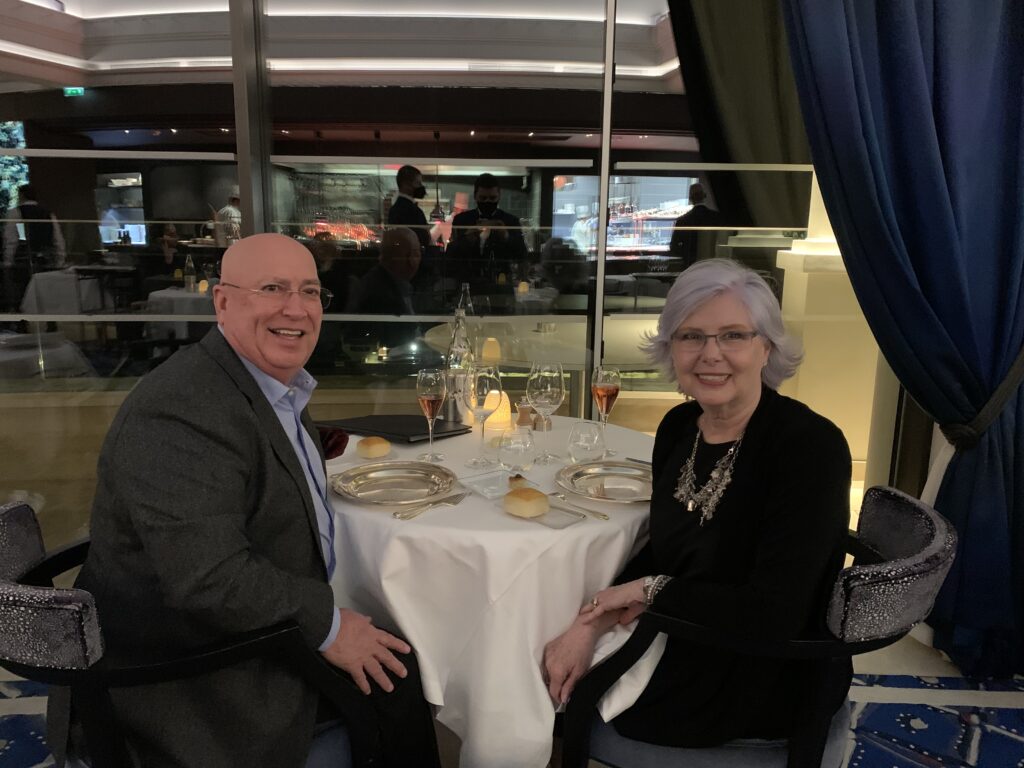 Steve:
​Then it was time to head upstairs. What a menu! They had scallops! The waiter was happy to add a couple of scallops to each of our plates for a nominal charge. We discussed splitting an appetizer. It shocked me when Dawn selected the Blue lobster salad. She normally isn't that extravagant. Then the Sommelier helped us select a white wine. He recommended a nice medium white from the Marseille region which is nearby. It was delightful and complimented the salad and scallops nicely.
"Today you have won a thousand kisses. Happy birthday."
― Auliq Ice
Dawn:
​​​​​After the ordering hubbub, Steve mentioned my choice of appetizer surprised him. I said that it just sounded good. And since the menu had no prices, I chose based on what sounded good. He laughed!
Steve:
​MY menu had prices. It is Monte Carlo … It is my guess that women often don't feel worthy ordering a special dish, so that's why Dawn's menu had no prices. 
Steve:
​The meal and wine and chocolate souffle were superb. We had coffee just so we could get up from the table.
"Everyone enjoys bestest birthday celebrations."
― Steve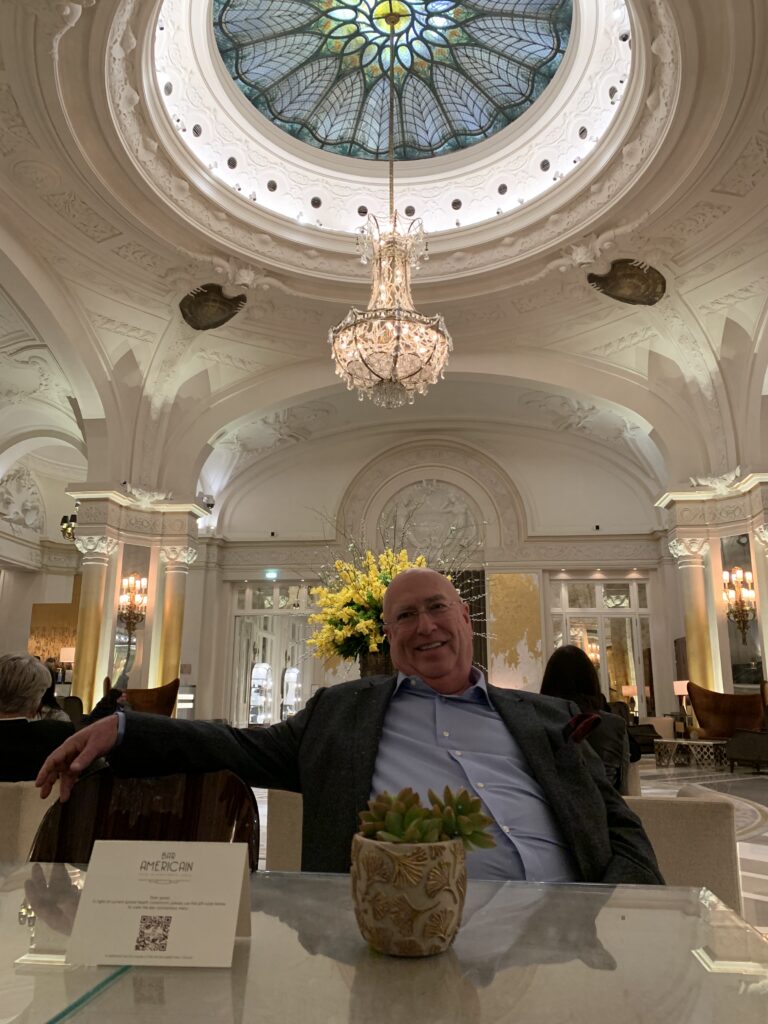 Dawn:
​​​​​We were so wired I suggested a cognac downstairs. The bar was full, so we sat in the lobby. Steve was inspired by the view. He loves people watching.
Steve:
​​The women in Monte Carlo are knock-outs. Short, tight dresses, fabulous high heels, and beautifully coiffed made people watching especially enjoyable that night I'll tell you.
Dawn:
​​​​​We finally made it up to the room after midnight. We were completely knackered.