We were so tuckered out from our first full day in our new most favorite city in the world that we got to bed early. Problem was we got up early. In Barcelona, breakfast restaurants don't open until 9 am!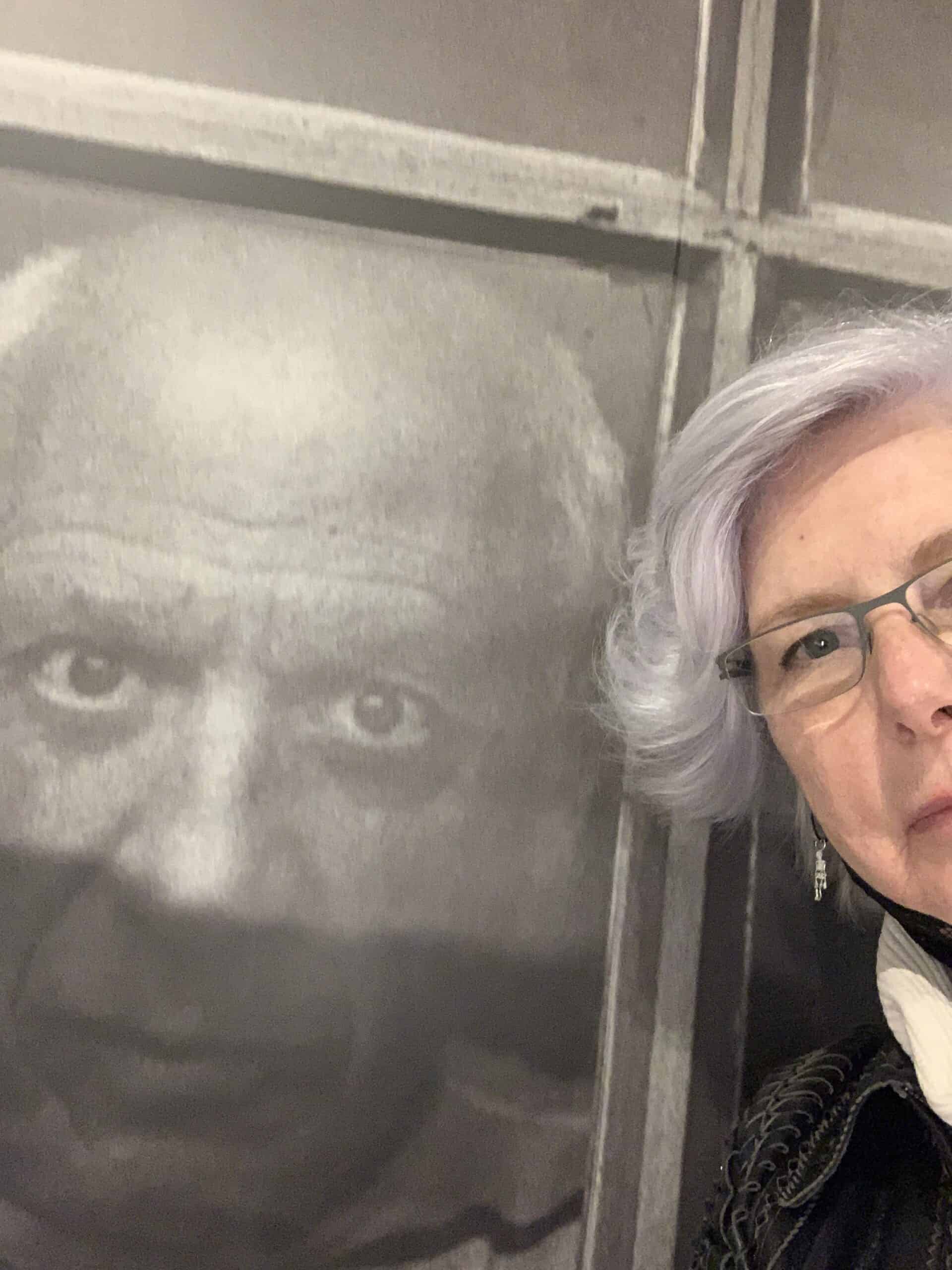 Steve:
I wanted to try the place next door to where we had breakfast the day before. We had to get going early anyhow because the hotel had some water system maintenance to do, so showers had to be taken before the water was turned off.
Dawn:
We also wanted to go to the Picasso museum. Fortunately, the two destinations were within minutes walking distance of each other.
Dawn:
We didn't know what time we would get to the museum, so I waited to buy tickets online after we ate. Fortunately, there were still openings available – not as many tourists around Europe yet.
Travel Tip:
Always buy your tickets online if you can. Waiting to buy tickets at a venue can cost you hours waiting in endless lines. Online tickets let you walk right in.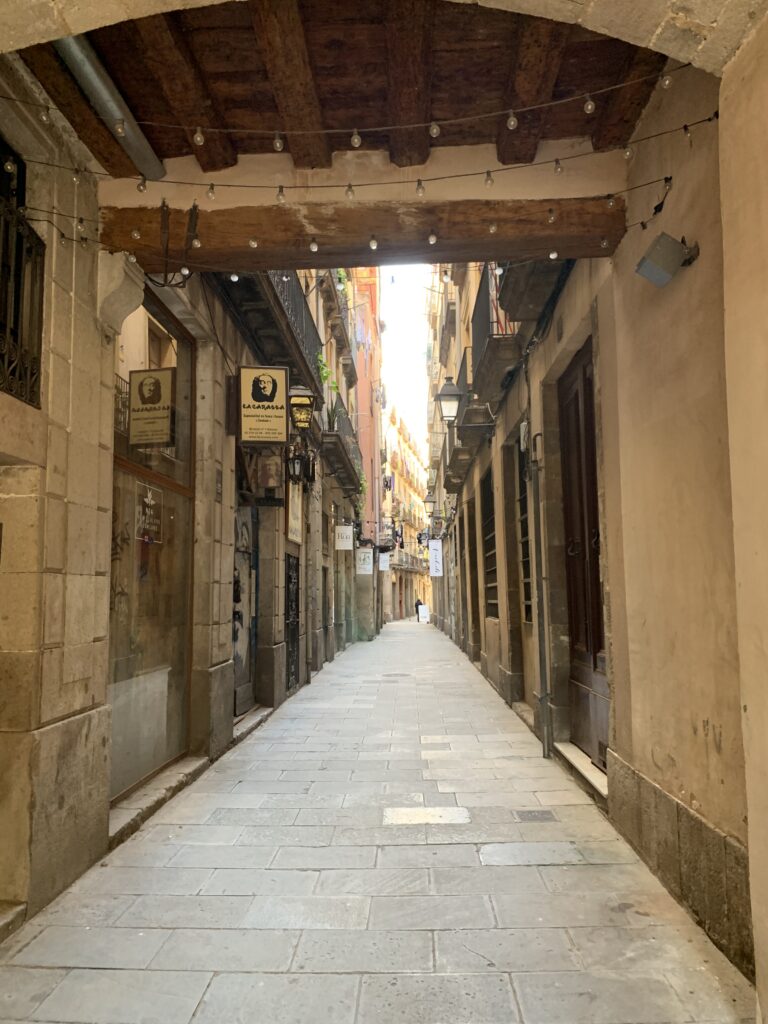 Steve:
After another great meal, we headed through a new warren to reach the museum. Housed within several Medieval palaces, the museum inconspicuously blends in with its neighbors.
Picasso Museum, Barcelona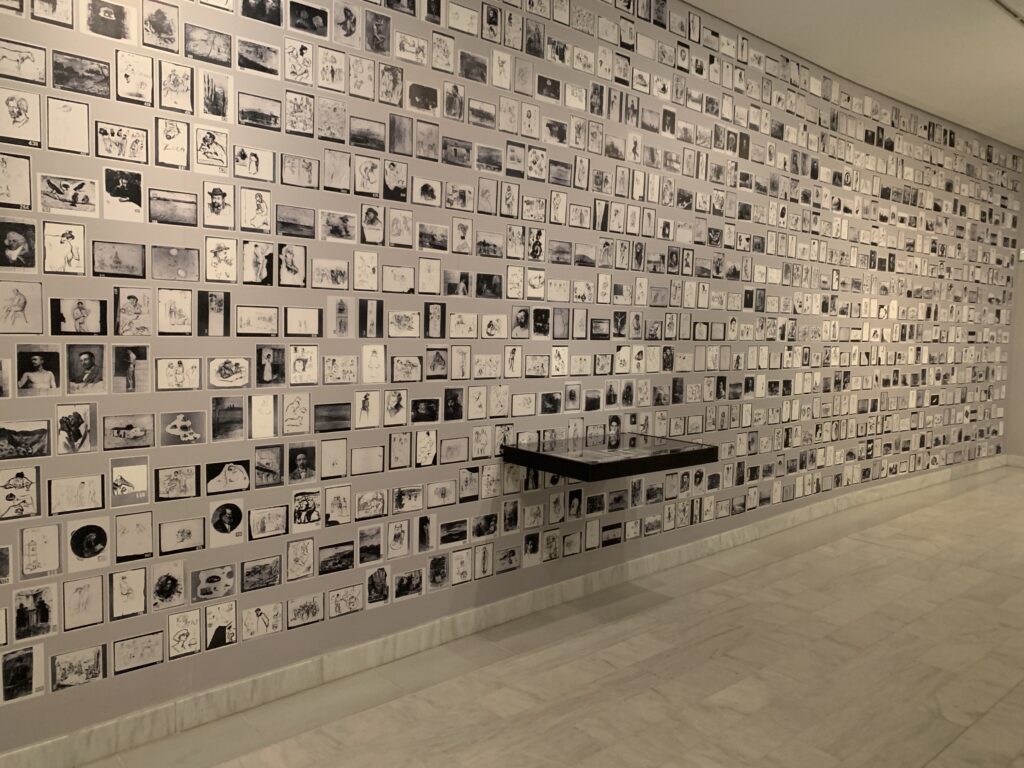 Pablo Ruiz Picasso (25 October 1881 – 8 April 1973) was a prolific artist. The Picasso Museum houses a vast collection of his works. One of the first things we encountered was a wall o'sketches.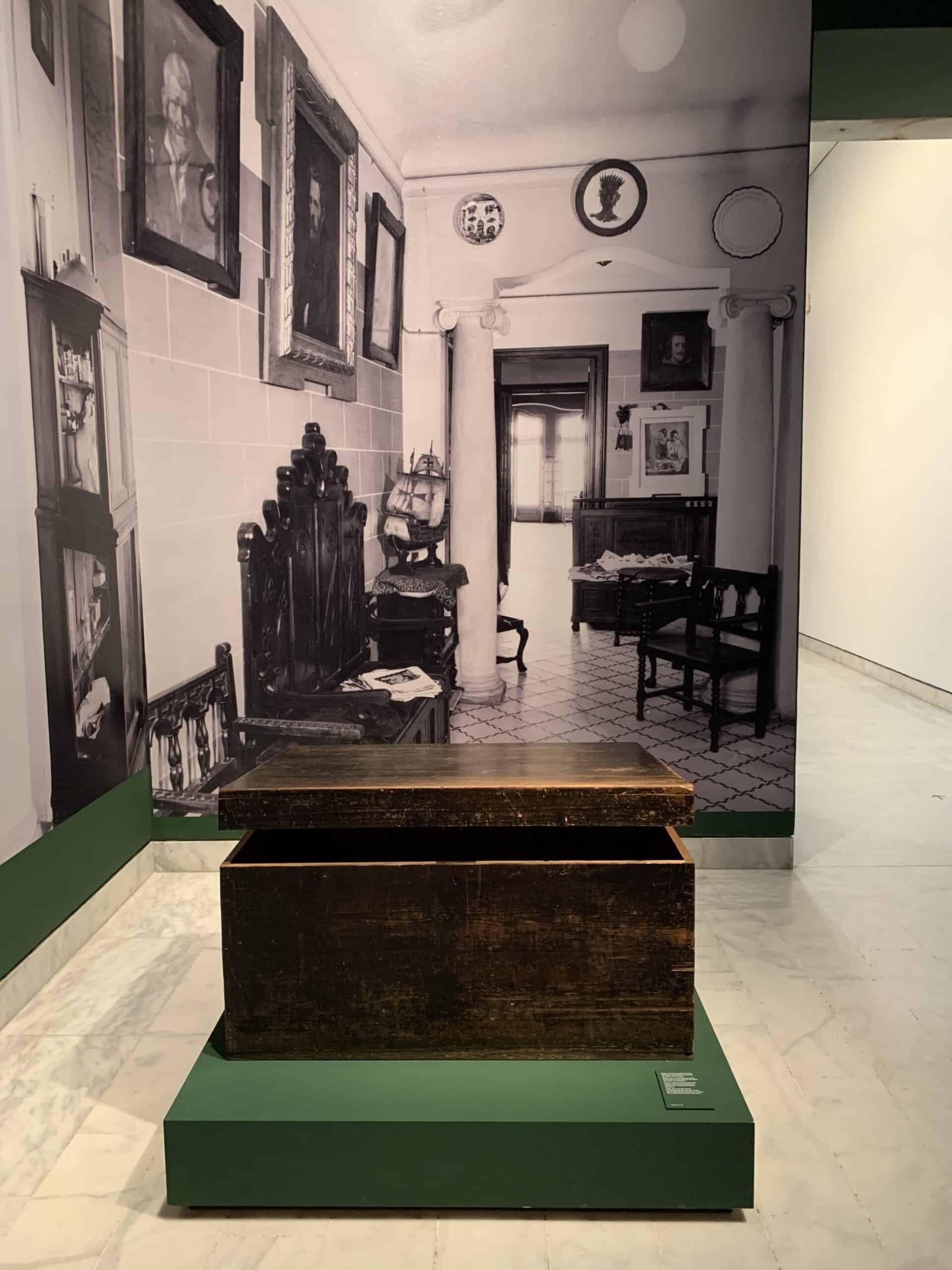 Dawn:
An amusing anecdote was shared. Pictured left is the trunk in which an incredible number of Picasso's sketches were stored. After the war, this trunk resided at his parent's home (depicted in the photo behind the trunk).
One time his Mother heard the fire engine bell ringing nearby and the first thing she thought to holler was: "Look out! The pictures!" Despite the hardships of post-war living, she believed the pictures were more important than anything else. 
"The purpose of art is washing the dust of daily life off our souls."

― Picasso
Click on a picture in each row to enjoy an enlarged view. Click outside the image to return to normal view.
"Give me a museum and I'll fill it."

― Picasso
"When I was a child, my mother said to me, 'If you become a soldier, you'll be a general. If you become a monk, you'll end up as the Pope.' Instead, I became a painter and wound up as Picasso."

― Picasso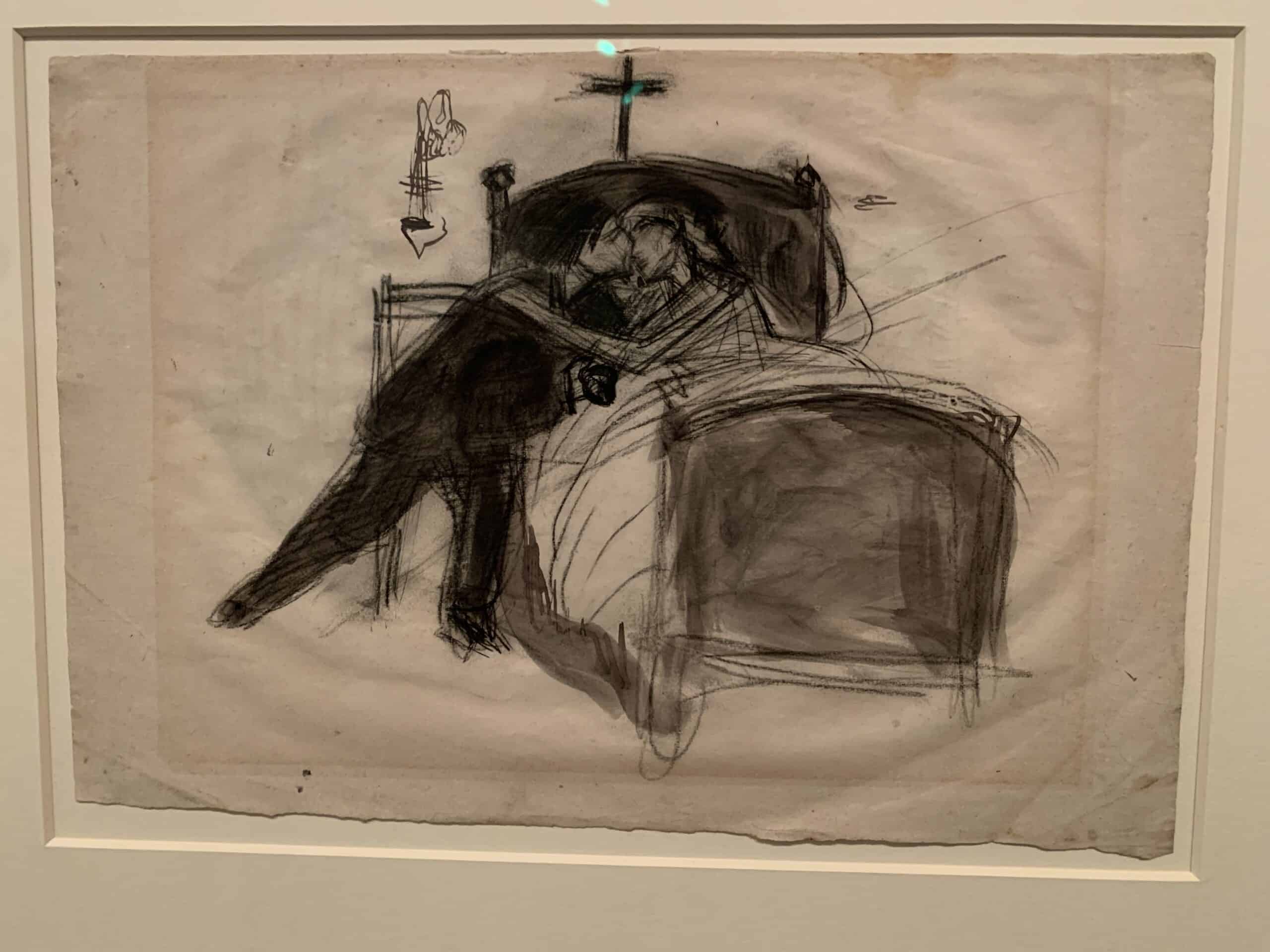 Preparatory Sketch: The Kiss of Death
Barcelona, 1899-1900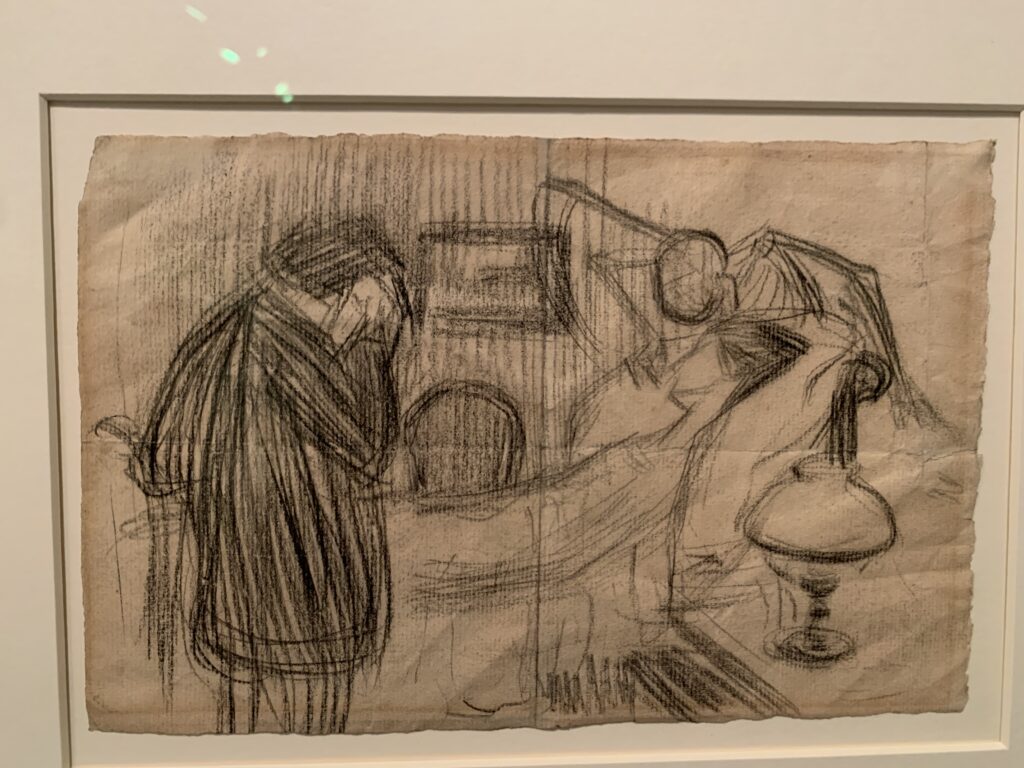 Alternate Preparatory Sketch: The Kiss of Death
Barcelona, 1899-1900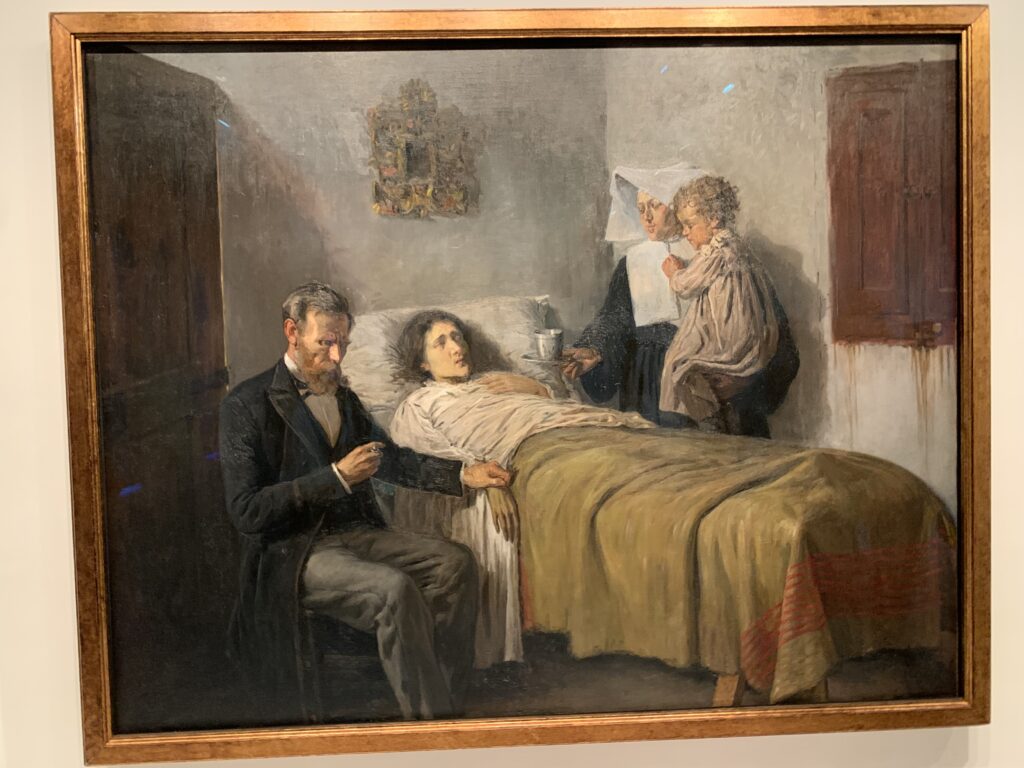 Science and Charity was painted by Picasso in Barcelona when he was 15 years old. Depicting a sick patient with their Doctor this formal composition was the culmination of his academic training.
Both of the sketches above were preliminary explorations for this work.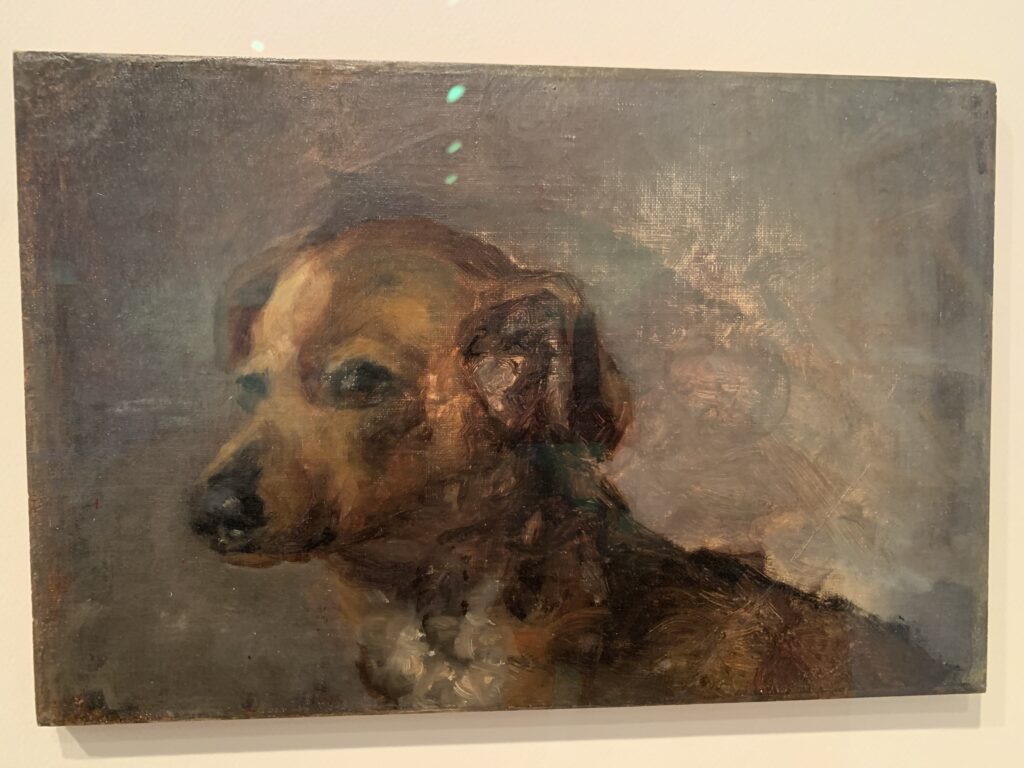 Cliper, Picasso's dog.
A.Coruña, 1895
"It took me four years to paint like Raphael, but a lifetime to paint like a child. "

― Picasso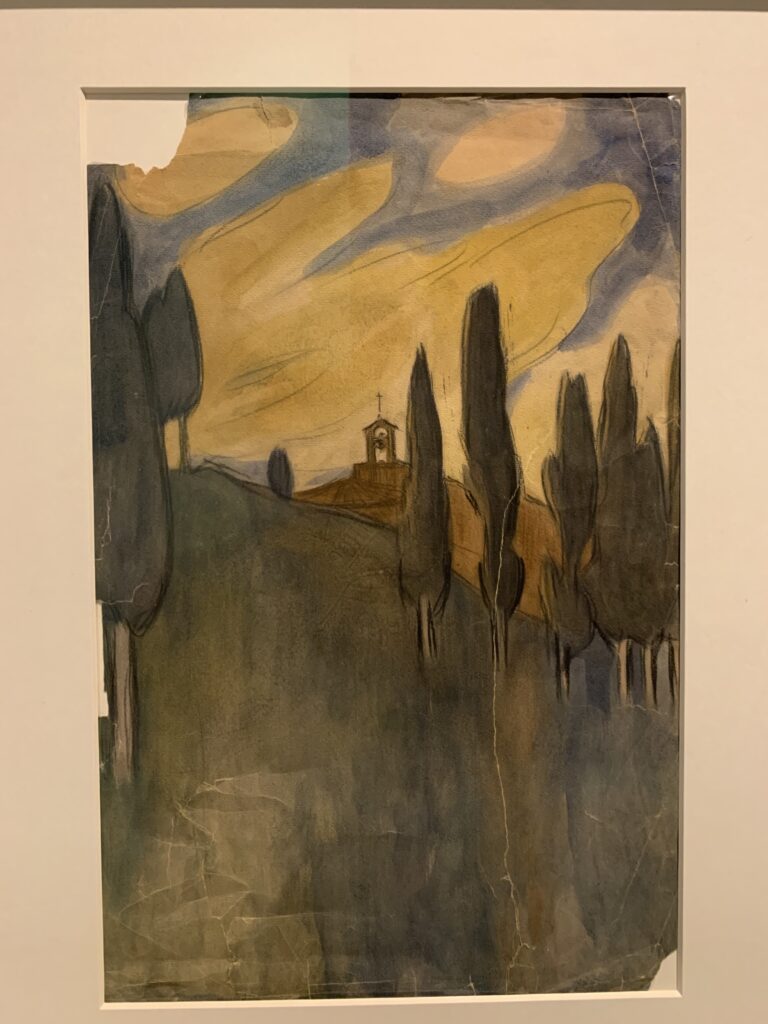 The Procession to the Convent of Saint Salvador (Partial copy)
A.Coruña, 1895
"There is no abstract art. You must always start with something. Afterward you can remove all traces of reality. "

― Picasso
Dawn:
Picasso seemed compelled to revisit and revise certain works. Las Meninas is one such. The first two iterations above are complete works, while the third represents a study of the bottom right corner of the pieces.
Steve:
Picasso dabbled in different mediums.
Dawn:
The beauty of the Picasso Museum is the harmony between his art and the space in which it is displayed. Housed in a cluster of Medieval palaces, we are grateful for our practice of looking up … and sideways! Beauty is found everywhere in Barcelona.
Steve:
On the way to the museum we passed the backside of an interesting hat shop. We made a note to stop afterwards.
Later …
We'd been on our feet for hours and I was reluctant to explore this shop, but Dawn insisted I go in.
Finding the entrance to the shop was a challenge. We'd have to find the frontside of that warren so we went down one archaic warren after another. In awhile we found the entrance. I had been looking for a wide brim summer hat for years.
The search was time consuming but somehow Dawn knew my hat was there. At last my hat was discovered to be nearest the bottom of a tall stack. Placing it on my head it fit. I had finally found my summer hat. And wonder upon wonders it was a Stetson. I HAD to have it.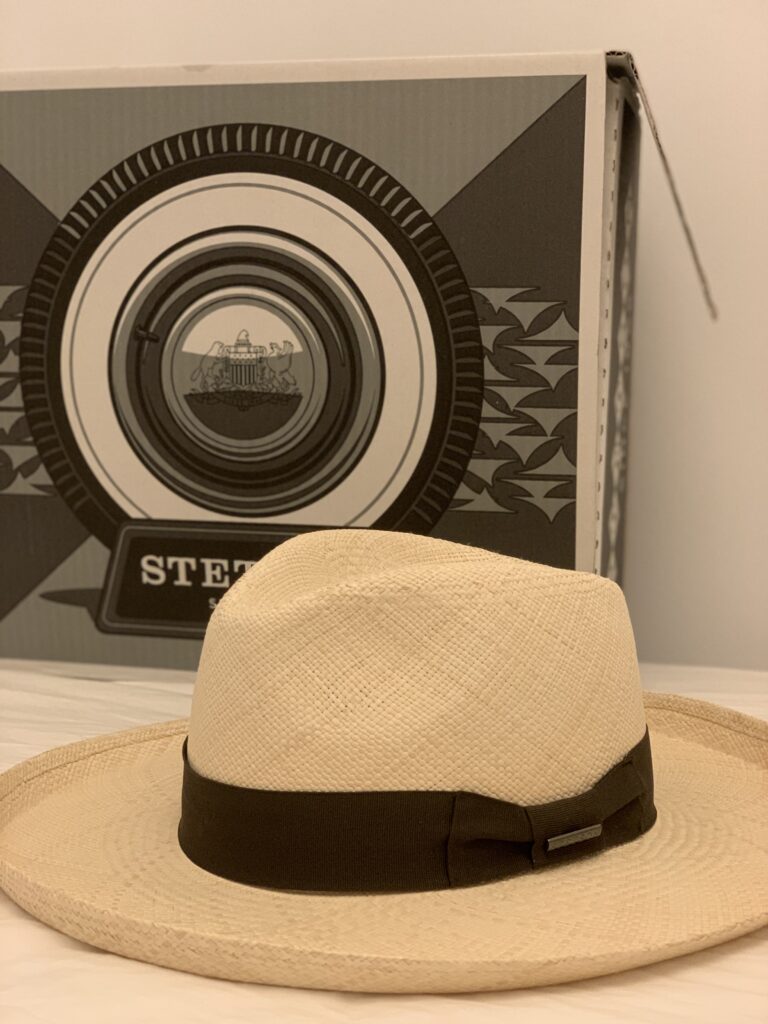 Dawn:
Through the back alleys and warrens we made our way back to the hotel. We were stove up from our unusual activities. It had been a long time since we had visited any museum. With sore backs and weary feet we succumbed to an afternoon nap.